We motored to Lake McKenzie for the next part of our tour.  A stunning lake that it is possible to swim in, and is visited by approximately 250,000 people each year.  Luckily it was fairly quiet today.
Most of the BOC members went swimming in the lake.  It didn't look too warm but as you gradually entered the water it didn't seem too bad, especially in the warmer waters near to the shore!  I took to swimming widths not lengths in order to stay in the warmer water close to the shore.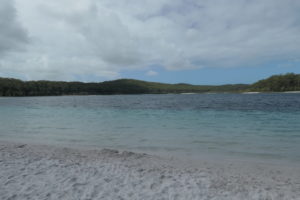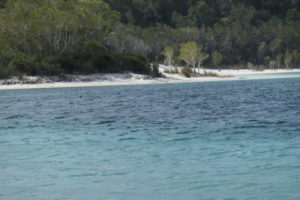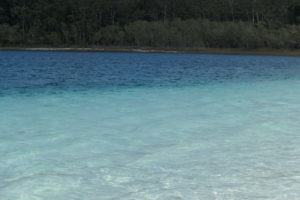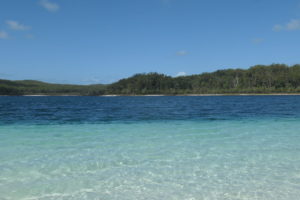 All of the above and Fraser Island part I before lunch!
After lunch we returned to the 4WD for our journey back to the ferry.  Along the main beach highway we saw some Terns, and then loads of white-bellied sea eagles (Haliaeetus leucogaster) which have a wing span of two metres or more.  See our Gordon River (Tasmania) blog for previous encounters.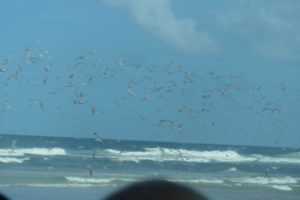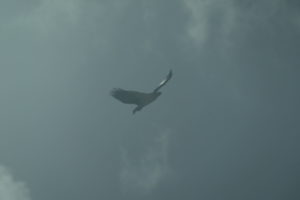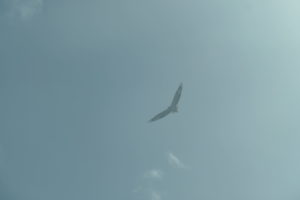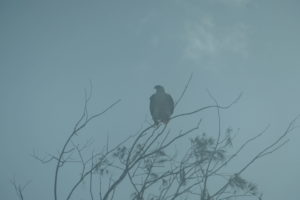 We returned to the ferry, to see it going back to the mainland fully loaded.  What a delightful surprise!  An unexpected walk along the beach for 20 mins, what more could you ask for?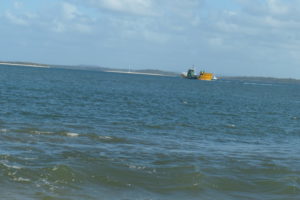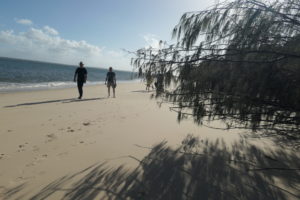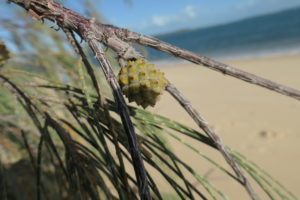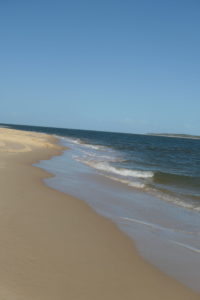 Then back onto the ferry and goodbye from our day at K'Gari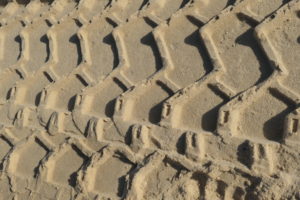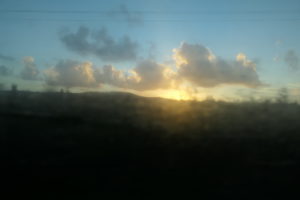 P.S. We looked out for kangaroos and emus when we got back onto the mainland.  I saw around half a dozen kangaroos and no emus!  Photos impossible because of the sun.